Get Fit (16 & up)
Our Get Fit program is here to provide an avenue for teens and adults to get a great workout! Individually based functional fitness with gymnastics style conditioning and body weight exercise. Specific focus is given to balance, joint stabilization and core strength. Students will utilize a variety of gymnastics and fitness equipment to provide appropriate exercises for any fitness level. From teens to grandmas and new mommies – Get Fit is for you!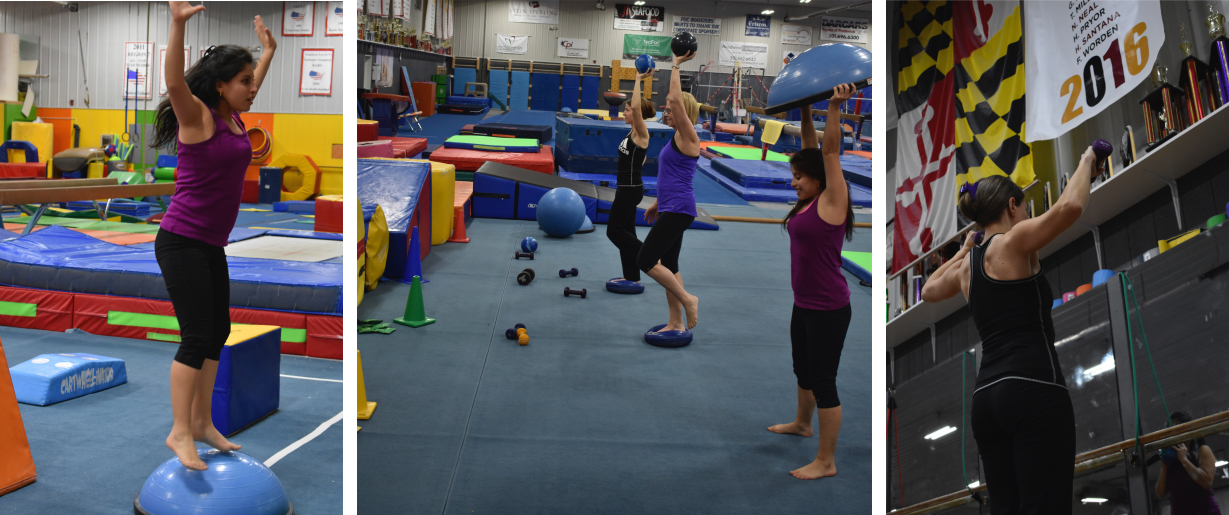 Registration for the Adult Get Fit class is a multi step process. First complete the online registration. Get Fit classes are paid for using a punch card system. Prior to your first class stop by the front desk to purchase your punch card. Prices for the punch cards are as follows:
$60 – 5 classes $100 – 10 classes $160 – 20 classes
You will be able to begin class as soon as you complete the registration process.