Be Part Of Mid-Maryland's Largest Gymnastics Program
Fun, Fitness-Focused Programs In Our State Of The Art 18,000 Square Foot Air Conditioned Facility
Proud Of Our Role In Building Happy, Healthy, Strong, Confident Kids!
Frederick Gymnastics Club Runs A Year Round Program.
Start Anytime…Register Today and Start Tomorrow!
Why Gymnastics?
Gymnastics provides unique opportunity to give children a fundamental understanding of what their brains and bodies are capable of
Building strength and coordination instills confidence in movement and physical activity
Emphasizes listening skills, following directions, applying corrections, and understanding safety rules
Physical movement activities and challenges develop children's spatial and kinesthetic awareness
Develops fine and gross motor skills, strength, flexibility, discipline, determination, and perseverance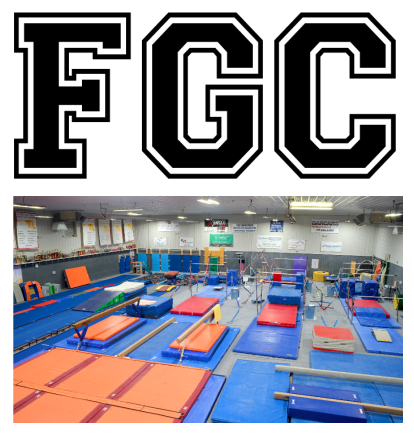 Why Frederick Gymnastics?
Serving the Frederick Community and Beyond for Over 35 Years
Our 18,000 square foot, air conditioned facility contains state-of-the-art equipment including In-Ground Trampolines, Deep Foam Training Pits, and 80-Foot Rod Floor
USA Gymnastics Certified Professional Instructors
USA Gymnastics Women's Competitive Levels 3-10 and Xcel
Proudly Training State, Regional, & National Champions
Excellent program!! Our daughter loved this program and the coaches were wonderful! The poise and confidence she learned has benefited her in her adult life!

Great staff and a fun, encouraging atmosphere. The instructors/coaches are professional yet approachable and my children have learned so much in the year we've been with FGC.

My son is approximately 5 and 1/2 and was in the all boys class this past cycle. The instructor, Matt, worked with them. I wish I could better express how it felt to watch my son, who doesn't liked to be pushed in a swing, doesn't like even being picked up for fear of heights; be enthusiastic about things like the uneven bars. Matt was consistent, encouraging, understanding, and patient with the group and because of this, my son who refused to even try the upper bar for most of the classes tried, and had that look of confidence that I will NEVER forget. Thank you!

We had a great first experience! Tammy was so friendly and made us feel so welcome!! We will be back for open gym time. Now my 6 yrs old wants to join the olympics for trophy's. Lol